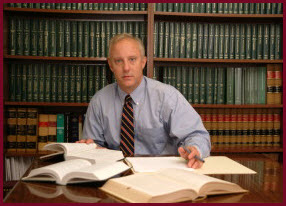 Attorney Steven R. Blair is a highly skilled and experienced general practice attorney in Lancaster, Pennsylvania who has the background, knowledge and ability to bring about the result you wish to achieve in a wide variety of legal matters.
A graduate of the University of Illinois and George Washington University Law School, Attorney Blair has been in practice for 30 years.  He has counseled and represented many individuals and businesses in such matters as wills, trusts & estates, elder law, divorce & family law, litigation and business law.
Prior to going into practice in Lancaster, Attorney Blair worked in federal and state government and was a successful businessman.  His breadth of experience makes him uniquely qualified to represent his clients.  He is a member of the Pennsylvania and Lancaster County Bar Associations.  His law practice serves residents of Lancaster, East Petersburg, Lititz, Manheim and East Hempfield Townships, and surrounding communities.
Attorney Blair's practice philosophy is simple:  to provide honest, timely and hands on representation to all clients on a reasonable fee basis with alternative fee arrangements being available; to carefully listen to clients and return phone calls promptly; to develop effective strategies to carry out the objectives of clients in or out of court; and, when litigation is necessary, to aggressively pursue the case through settlement, verdict and appeal.
AREAS OF PRACTICE: