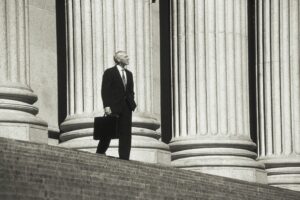 I am bullish in recommending a solo practitioner for your legal needs.  I have been a solo practitioner for most of my 27 year law practice career.  There are some distinct advantages in working with a solo practitioner.  In my case, in particular, you will be working with a general practice attorney with extensive experience in counseling clients, preparing documents and appearing in court.  In the areas of law I do not practice, I make referrals to attorneys in those practice areas.
Sometimes, when larger firms are retained, clients are placed with younger, less experienced attorneys and charged at similar or higher rates than if a solo practitioner is retained.  Usually, the overhead is much lower for a solo practitioner as a percentage of gross revenues, which allows the solo practitioner to keep his or her rates more affordable.  In my case, I have been able to maintain the same hourly rate for more than 10 years.  My flat fee rates for such matters as business incorporations, estate administration, and will, power of attorney and living will preparation have increased very slightly.
If the choice comes down to having legal work done by legal assist firms or to resorting to online legal forms the choice should be easy.  It is imperative that you retain a Pennsylvania licensed attorney who is trained and knowledgeable about Pennsylvania law, and who is required to carry legal malpractice insurance in the event an error is made.  Anyone dispensing legal advice about Pennsylvania law without being licensed to practice in Pennsylvania is engaging in the unauthorized practice of law, and the net result is that the client will not receive adequate  legal advice.  Moreover, just relying on legal forms without a full discussion with a Pennsylvania licensed attorney of all pertinent ramifications is highly problematic.  More often than not such forms will not adequately address a person's individual needs.
If you accept my recommendation to retain a solo practitioner I hope you will consider contacting me, Steven R. Blair, at my Lancaster, Pennsylvania office, where I can be reached at (717)390-2030 or by email at sblairlaw@aol.com.