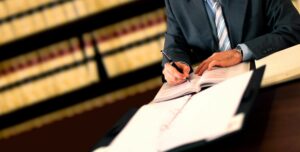 Before meeting with a lawyer (and I do strongly recommend using a lawyer) about your will,  power of attorney and living will a/k/a advance health care directive, there a number of things to think about. With respect to a will, you should be knowledgeable about the value of your assets, how they are titled and whether there are beneficiary designations. This is important because of state inheritance tax and asset protection issues.  Also, if your assets are jointly titled or have beneficiary designations they would be excluded from probate and pass directly to the joint owner or designated beneficiary. This may or may not be advisable depending on the beneficiary. If you have life insurance which would increase the size of your spouse beneficiary's net worth a life insurance trust should be considered. Next, you should think about your immediate and contingent beneficiaries, including children and beyond, and whether you would like to have a testamentary trust for younger beneficiaries which would shield your bequest from being squandered (as I have seen happen when trusts are not utilized). Finally, you should think about who should serve as your executor, trustee and guardian, if applicable, along with backups in the event your primary designees are not able to serve.
When it comes to development of a durable power of attorney, it is imperative to consider whether your agent should have the power to make gifts, including the amount of gifts that can be made, and the power to make beneficiary designations or change beneficiary designations you have already made. There can be profound consequences if wrong choices are made. As to advance health care directives, you should consider whether to have a detailed recitation of the types of procedures and treatments you want to accept or decline in an end of life situation or whether to have a more general declaration.
As I hope you can see, there are a number of important things to consider before going to an attorney regarding your will, power of attorney and living will. I also hope you can see that a skilled attorney with background in this area of the law is essential. I have been counseling clients and preparing these documents for 30 years, and I am here to help you. Please feel free to contact me to set up an appointment.