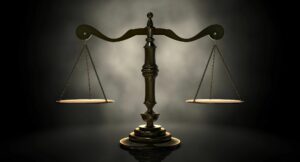 FILING A LAWSUIT
Deciding to file a lawsuit or being sued is never a pleasant, easy experience.  If a person has been harmed he assumes the role of plaintiff.  There are several types of litigation my law office in Lancaster, Pennsylvania handles, including personal injury, securities fraud, power of attorney and estate disputes, insurance bad faith, legal, dental and medical malpractice, and breach of contract matters.  Cost of litigation is always a concern to prospective clients who want to initiate an action.  Depending on the type of action to be filed, cost concerns can be addressed through contingent fee agreements or base fee plus performance bonus agreements.  The types of fee arrangements that are available should always be discussed with a prospective lawyer.
Beyond cost concerns every plaintiff needs to brace himself or herself to the emotional toll of being involved in litigation.  It is always to be expected that the defendant will aggressively dispute the allegations set forth in the plaintiff's complaint.  Rarely have I seen a "slam dunk" case. Therefore, it is very important to hire a lawyer who will honestly answer all questions related to the case and keep the client regularly informed as to case developments.  It is imperative that telephone calls are returned promptly. Furthermore, a client needs to be confident that his or her attorney has the experience and tenacity to take on the litigation. During the initial consultation with the prospective attorney these issues should all be thoroughly addressed.  If an attorney says "you can't lose" be very skeptical since there are many factors in every case which could result in a case being lost.  These factors should be thoroughly explored.
DEFENDING A LAWSUIT
If you are being sued costs are usually handled on an hourly fee or set fee basis.  In the event there is available insurance coverage the insurance company will provide legal representation.  When insurance is not available it is important to discuss the likelihood of success in the case versus the cost of defending the lawsuit.  It is important to know that legal fees are not recoverable by a successful defendant except under very limited circumstances. The same considerations I mentioned regarding expectations a plaintiff should have also apply to a defendant.
If you are considering whether to file a lawsuit or if you have been sued, please feel free to contact me.   I offer free initial consultations and 30 years of successful litigation experience representing both plaintiffs and defendants.  My office is conveniently located with ample, free parking.