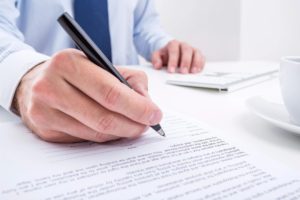 If you are the named Executor under a will this is intended to give you guidance on what you should expect to occur during the estate administration process. Initially, you will need to obtain a death certificate from the funeral home and locate the original last will and testament of the deceased individual. At that point, you have the two documents that are necessary for an attorney to prepare a petition for letters testamentary to be presented to the Register of Wills office so that an estate can be opened and you can fulfill your obligations as the named legal representative for the estate. If there is no will, and you are an immediate family member, you still may qualify to be named as the personal representative of the estate.
Once the estate is opened, there are a number of tasks that must be accomplished, including identifying all assets and debts of the decedent, notifying beneficiaries and other immediate family members of the decedent's death and the opening of the estate, notifying the Department of Public Welfare in order to obtain a Medicaid lien clearance letter, ordering legal advertising, preparing an inheritance tax return and inventory, and preparing an account and receipt, release and indemnification agreement to be given to beneficiaries prior to distributions are made from the estate.
As you can see estate administration is a complex process that very much needs an experienced and skilled attorney. I have been providing estate administration legal services for more than 30 years. I have flexible and reasonable fee structures that can be tailor made to your particular situation. Please give me a call for an initial free consultation to discuss how I might be of service to you during this difficult time.