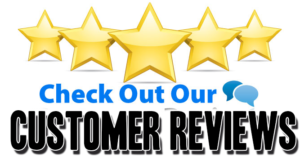 I have used Steve Blair on a number of real estate and business transactions and found him to be very capable and professional.  His attention to detail helped to correct some issues in our contract and resulted in a favorable outcome for our business.  I would highly recommend Mr. Blair to handle any areas of the law that are his specialties.   Five stars.
As a business owner, I have referred clients to Steve for simple issues as well as complex ones. Steve always completes a client's need in a professional and timely manner. I feel confident in making a recommendation knowing they will be well taken care of.
John McCoy

Steve has worked with me to take care of our family and professional needs for over ten years. He has always communicated well to keep us abreast of the progress, completing each task very efficiently. I appreciate Steve's knowledge, experience and expertise. I feel confident he can handle any issue than may arise.
As a business owner, I have referred clients to Steve for simple issues as well as complex ones. Steve always completes a client's need in a professional and timely manner. I feel confident in making a recommendation knowing they will be well taken care of.
Amy Hill

Sometimes, when life happens, you'll find yourself searching for the best attorney that money can buy. When life happened to us, I called 8 different attorneys and left messages and emails but didn't hear back from anyone but Steven. He was the only attorney that returned my call and we were sitting in our first meeting in just a few short days. Steven doesn't waste any time when completing important tasks and is very knowledgeable about the law. After hearing our story, he gave us our best and most viable options on how to move forward and then gave us the necessary time to make an informed decision. I wouldn't hesitate to refer my friends and family if they're ever in need of a well-mannered, no nonsense, get-it-done attorney at law! Thank you so much, Steven, for all of your hard work and dedication to our case and for putting our worried minds at ease when the fear of uncertainty was taking over!
Jann Weber

My brother passed away in South Dakota 10 days after he left his home in Pennsylvania. He requested me to be his Executrix and I live in Oregon. I had to throw a couple darts to find an attorney in PA to help me and on my third try I found Steven Blair and am VERY glad I did. Settling an estate in normal times, and when dealing with only one state, is a challenge in itself. Mr. Blair has made this process as smooth and understandable as possible for me. My brother had a customer that owed money on a past due invoice that I was unable to collect on. His customer was extremely rude to me and hung up on me (which he had also done to my brother when he tried to collect before he died). I asked Steven what I should do and he said he would take care of it. I was shocked! A check was mailed by the customer that same day and it is a done deal now. He has been nothing but professional and so easy to talk to on the phone. I highly recommend Steven and hope I can find an attorney here in Oregon like him to get my will updated when I am finished settling my brother's estate.
Deb Naumann

Steve was a real pro in representing my elderly parents who were threatened with a lawsuit following a real estate transaction gone bad. He took great care in gathering important details, drafted quality documents in communicating with the opposing lawyer, and devised a strong game plan in representing our case. With his tough and assertive approach, he made it clear that my parents would not be taken advantage of. Steve has a thorough knowledge of the law and was always prompt and responsive in answering the many questions that we had. As a result of his hard work on my parent's behalf, we were able to settle the dispute quickly out of court. We were so grateful to Steve for his strong negotiation skills that led us to a very satisfying outcome. I highly recommend Steve to anyone looking for a skilled and professional attorney who will fight hard for you!
Judy Grillo

Attorney Blair has been my attorney for a significant period of time. He has done a wonderful job and I have been very pleased with his work product and how he has represented me. He is timely and professional and we have developed an excellent working relationship.
Colonel (R) Donald E. Bliss.

I have known Steve Blair for the better part of 20 years, both professionally and personally.  He has proven to me to be a man of integrity, honesty and forthrightness, both in his business and his everyday life.  I have a great deal of respect and admiration for the gentleman in every way.  He is especially a good attorney and takes his business relationships very seriously.  The most important point I believe is the integrity he exhibits in every way.  I have complete confidence in him as a person in business and as a friend.
David B., Lititz, PA

Steve Blair helped get my mother's will and financial accounts in order so that when she passed away I was able to handle those things quickly and efficiently. He also took care of the complex estate tax calculations, documents and filings that were required. Being the executor of an estate can be a long and daunting task. But it's much easier to bear when you have a sympathetic and knowledgeable helping hand.

Todd Witmer, CEO, The Witmer Group

I had the opportunity to work with Attorney, Steve Blair to review partnership agreements and contracts related to a Real Estate matter and he did an outstanding job of reviewing the documents with great detail and pointing out the important aspects which needed my attention to be addressed and modified. Time was of the essence, and I appreciated how Steve made me a priority and assisted quickly in this matter.

E. O'Rean Fiedler

I'm writing to tell you how much I appreciate your continuing efforts in pursuing resolution in the mishandling of my mother's estate. In the intensity of our many sessions in your office, I feel I often forget to thank you for all that you are doing. The seemingly unending mounds of garbage being produced by my sister's attorney at times overwhelm me. Your persistent and methodical approach in countering their efforts to cloud the issues and facts, have allowed me to maintain some level of sanity.

As this has now gone on for nearly three years, I am looking forward to finally getting our day in court. Your latest filing with the court is exemplary in detailing the facts, the law, and supporting previous court rulings to the point that the judge would seem to have no option but to rule on our behalf. In any event, I know that with your help I will eventually see justice served.
Harry Goodman

I have had the opportunity to work with Attorney Steve Blair on several occasions and can personally attest to the outstanding job he does. Steve has prepared my will, completed marital settlement agreements and provided me with legal advice and council. He is the consummate professional.

Steve is extremely thorough,meticulous, courteous, and personable. I am so appreciative of the fact that Steve returns my phone calls and/or e-mails expeditiously. When I meet with him to review documents he takes the time to review the contents with me to ensure that I have a complete understanding of the pertinent information. In addition,he can be very tenacious when the situation dictates. I am extremely pleased to have Steve Blair as my attorney.
David Shelton

Steve helped us finalize the settlement of our recent home purchase. His forceful advocacy in dealing with the sellers' attorney was instrumental in letting the sellers and their real estate agent know we were not going to be jerked around by their efforts to make up lame excuses in attempting to void a valid sales contract.
Not only has Steve helped me in the past with many of the more routine matters, such as wills and powers of attorney, I was particularly grateful that he was successful in helping to resolve what was becoming an extremely frustrating situation. I look forward to continuing our relationship and, hopefully, we can stick to the more routine items in the future.
Rick DeGeorge

Attorney Steven R. Blair has been my attorney for over ten years, and during that time has been an effective counselor and litigator for me. He has prepared many legal documents and represented me very well in several successful cases. I have found him to be timely and available when I call him with questions or concerns. I would recommend him as a well qualified and able attorney.
Mary Berg

Mr. Blair was a wonderful attorney to work with. He knew exactly what to do with my father's estate. He made my family feel secure. I would highly recommend Mr. Blair.

Kevin Flory

Steven handled the settlement of my fathers estate and also did a will for my wife and I. Throughout it all, Steve was responsive, patient, very helpful, knowledgeable, professional and competent. Highly recommended.
Glenn Bartlett

Steven is the best. He worked on my case like a bull dog and got a settlement that was good for all and out of court.