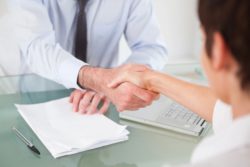 Steven R. Blair is an experienced Lancaster, Pennsylvania estates/probate, trusts and wills attorney who carefully prepares estate plans customized to meet clients' needs and drafts documents in a timely and cost efficient manner. He counsels clients and drafts documents designed to minimize death taxes and protect assets, while assuring that client assets go to intended beneficiaries in the most advantageous manner.
Attorney Blair also regularly represents and guides clients through the estate administration process and aggressively and competently represents clients in orphans' courts matters involving estate litigation, will contests and power of attorney disputes.
WILLS, ESTATE PLANNING AND ELDER LAW PRACTICE
It is imperative that all adults have a carefully prepared will, power of attorney and living will. Without a well prepared estate plan a person's estate may not go to intended beneficiaries in the most desirable form and death taxes may not be minimized. In most cases, this can be achieved with a will. In some limited cases it may be wise to also have a trust document prepared. Types of trusts include living trusts and special needs trusts.
Powers of attorney are utilized during a person's life to allow another person such as a spouse or child to act on his or her behalf. They need to be carefully drawn to make sure only those powers the person making the power of attorney wishes to confer are permitted.
Living wills, also known as advance health care directives, are very important to let family members and physicians know a person's end of life wishes regarding continued medical care.
Elder law includes the above practice areas and also includes counseling and document preparation intended to legally protect assets in the event of long term care placement.
ESTATE ADMINISTRATION AND LITIGATION
Estate administration, which also is known as probate, is the process by which a person's estate is distributed to his or her heirs through a will or, in the event the person does not have a will, through intestacy, which simply means there is no will. Upon death, a petition is filed with the Register of Wills Office to open an estate and have a certificate issued to one or more people duly appointed to serve as the personal representative of the deceased individual's estate. Once this is done the personal representative is authorized to represent the estate in identifying assets and liabilities of the decedent, paying debts and estate administration expenses, including death taxes, and then distributing the net estate to beneficiaries.
There are times when litigation is appropriate to challenge a personal representative's handling of an estate, a trustee's actions pursuant to a trust, or an agent's performance under a power of attorney. These are often very complicated cases in need of an experienced and skilled attorney. Attorney Blair has successfully represented clients in these types of disputes. He provides free initial consultations for litigation matters and offers a variety of mutually attractive and feasible fee arrangements tailored to meet a client's needs and objectives.