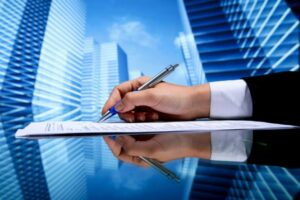 The decision to buy or start a business involves many considerations, including the likelihood of success, available capital, and the amount of time required to make the business a financial success. When it comes to the legal aspects of buying or starting a business there are also a number of factors to consider. My law office in Lancaster, Pennsylvania has been guiding business entrepreneurs on the legal aspects of business ownership for a number of years.
In buying a business, there are two approaches commonly considered. One involves buying the assets of the business through the use of an asset purchase agreement. The other involves buying the stock of the business through a stock purchase agreement. Typically, a buyer will want to use an asset purchase agreement, while a seller prefers a stock purchase agreement. The reasons are manifold, and deserve a full discussion with the entrepreneur's legal and financial team. Whether or not an asset purchase or stock purchase agreement is utilized, it is also important that consideration be given to the development of a key man employment agreement with a covenant not to compete.
If a business entrepreneur is wishing to start his own business from scratch there needs to be discussion about the type of business entity to be formed, such as a sole proprietorship, subchapter s corporation, partnership (if more than one person is involved), or limited liability company. There are strengths and weaknesses involving all of these types of entities, which require a skilled legal practitioner to explain. Part of the formation process may include preparing and filing of documents with the Pennsylvania Corporation Bureau, preparing bi-laws, initial minutes, shareholder agreements, partnership agreements or limited liability company operating agreements, as the case may be. It is imperative that the business entrepreneur fully understand the liability and tax aspects involved with each type of business entity being considered.
If you are considering whether to purchase or start a business, please feel free to contact me. For most legal services in this area of practice, I offer reasonable fees. Most services are offered on a flat fee basis, while others are handled on an hourly basis.