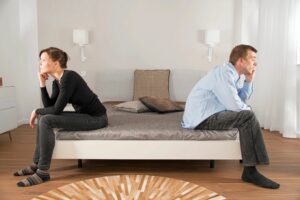 Often times in my divorce/family law practice I am asked whether I would recommend filing for divorce when there is no agreement between the spouses as to the division of marital assets and debts and the amount and length of alimony. My response is usually the same. Unless there is agreement on these issues and others, or the parties have been separated for nearly one year, it makes little sense to file for divorce. This recommendation will be different if there is a concern that one spouse may be hiding or diverting marital assets, or if there is a need to gain exclusive possession of the marital residence. In the event of either of these factors immediate filing for divorce is critical.
Rather than recommending premature filing of a divorce complaint I urge prospective clients (during a free initial consultation) to work out the details of a postmarital agreement. I suggest that all account statements be gathered for non-retirement and retirement assets, as well as for all debts of the parties, including mortgage and home equity loans and credit cards. Further, I recommend that any information regarding pensions and real estate valuations be assembled. Once this is done, I then suggest that the parties put together an outline of how they would like to divide assets and liabilities, and talk about how much, if any, alimony should be paid and for how long. Of course, I give my best guess as to what a divorce master may recommend if the parties cannot agree on these issues.
I view my role as counselor, and potential advocate, during these difficult times to try and courage amicable dissolution of the marriage, when there is no hope of reconciliation, that will be economically, physically and emotionally much less stressful than a "war of the roses" approach. If you would like to discuss your particular situation, please feel free to contact me. I am here to help.